Primaniyarta Awards For Best Export Trader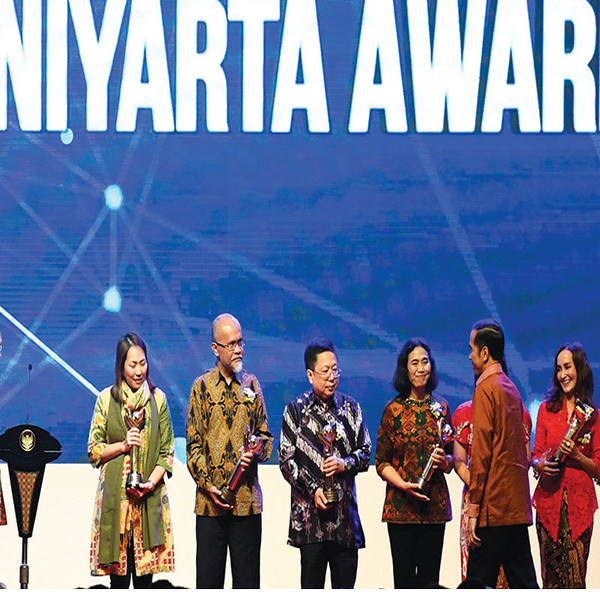 Jakarta (24/10). CV Seken received the Primaniyarta award in the category of Superior Potential Exporters from the ministry of trade received by Ferryal, the founder of CV Seken. Which was submitted directly by the President of Indonesia, Joko Widodo. "We will continue to improve the quality and production capacity of furniture that is able to compete in the world market. With innovations and developing new designs we hope that in the years ahead furniture sales figures will continue to increase", Ferryal said.
Primaniyarta is the highest award given by the Indonesian government to exporters who are considered the most outstanding in the export sector and can be an example of other exporters. The achievement of the primaniyarta award was motivated by the success of SEKEN LIVING in developing teak reclamation wood products with a touch of Indonesian craftsmen and carvings. The running of the Primaniyarta award is an annual activity held by the government through the minister of trade cq the Directorate of National Export Development. This award coincides with the 33rd Indonesia Trade Expo event entitled Creating Product for Global Opportunities.